中文角(聊天屋)
用法说明:按这里
如何在Chinese Corner 中文角注册自己的资料,上传头像照片。
点击"中文角Chat"进入聊天屋界面,左边是会话窗口,右边是在线的用户列表,可以看到自己的名字暂时显示为"Me",界面下方可以看到"Please sign in 请登录",有两种身份可供选择(Chatroll和Guest),临时游客可直接点击Guest登录进聊天屋,名字显示为"Guest***",可参加聊天。但如果想使用自己本来的名字就必须要注册了。
点击右边名称列表中自己的名字"Me",进入"Create your Chatroll Profile"页面→添加个人信息(注册名,邮箱,密码,确认码)注册名只能使用英文字母及特定的符号→资料确认后,用户名就注册完成了,之后还可以上传头像照片等。
下线时,点击聊天屋界面右下角的"Sign Out"小图标。

Mandarin Chinese school in Hefei by Vision Mandarin on 2013-05-26
Welcome to Vision Mandarin! We are the first professional Mandarin school in Hefei. Our teachers are all experienced, degree-qualified and well-trained. We centrally located on Changjiang Road, close to Hupo Mountain Villa, Guogou Plaza, Sanxiaokou and Daoxianglou Hotel. For more information, please feel free to contact us at : visionmandarin@gmail.com...

Chinese learning in Shanghai by Ann on 2013-02-28
Chinese learning is also needs to involve four main skills: reading, writing, speaking and listening such like other languages. In China, foreign students and Chinese learners will master all four language skills and gain confidence in their Chinese language abilities. In addition to activities designed to improve the reading, speaking and listening skills of students, our courses place particular emphasis on writing. We will discuss how to write a good essay in Chinese quickly and well, and...

Learn Chinese in Hefei by Andy Woo on 2013-02-27
Learn Chinese in Hefei Hi Guys! I've returned from Shanghai and settled in Hefei. I would like to help you guys learn Chinese and enjoy a better life here in this sunny city. I got my M.A. in applied linguistics in East China Normal University- one of the best university in teaching Chinese as a second language. I've been teaching Chinese as a second language over 7 years and have students all over the world. I can provide you with hundreds of references if you need. I am well known fo...

Long term business Chinese course by summer on 2012-04-24
In order to improve in the Chinese Business field, long term business Chinese Course will be required for those who want to able to use business terms in a conversation. We have long term Business Chinese course from beginner to advance level. In most occasions having advance Business Chinese is where it can lead into deep conversation. This is where people will feel more connected. We have promotion for long term students, for every 60 course hours; and we give two of course hours for free. C...

a professional tutor who own the qualification of teaching by Emily on 2012-04-12
Hi,I am a private Mandarin teacher who have been teaching since 2010.I am young,passion and patient.I work for language agency as well.I f you wanna find a strict teacher,who is strict in order,your accent,useful,but have a relaxing atmosphere while learning,mail me! Email:zspwss@live.cn...

who want to learn Chinese/Mandarin in Guangzhou谁想在广州边工作边学中文? by bob Kang on 2012-04-10
Have you ever considered learning Chinese in China? If you ask someone who has the experience of studying Mandarin, he or she will surely tell you it is a remarkable experience in his or her life and it is a really big change on life and work. Maybe you're not sure about whether you can get benefits from an long or short stay in China. 1) Learning Chinese is the best way to know the Chinese culture. 2) Learn Chinese provide the opportunity to travel in China. 3) Learning Chinese with Coffee...

Free Language exchange,making friends. by WOWO on 2012-03-27
This is a wonderful new mandarin school in Shanghai. We provide language–exchange for both Chinese for Foreigners who want to improve their spoken language! Helping learners develop Conversational Chinese skills, learn useful idoms and practice responding in Mandarin to Real-life conversation. Tel: 012-52286721 E-mail: chinese@wowomandarin.com Web: www.wowomandarin.com...

chinese tutor by maggie on 2012-02-13
hi guys i am maggie from southchina and working in shanghai,if guys want find a chinese tutor and live in shanghai ,please contract me ,i am free at evening and weekends ,60-100/hour can discuss Waiting your reply Maggie...

better chinese better life-get effective chinese lessons by genica xu on 2011-12-25
Dynamic Chinese teacher provides mandarin group class for foreign enterprises or foreign individuals in Suzhou. I am a certified mandarin teacher and I have 5 years of mandarin group training experience,familiar with a lot of Chinese textbooks such as New Practical Chinese Reader, Contemporary Chinese, My Chinese classroom etc. I have created a series of mandarin teaching material. I coach you intensively to get the best result in the shortest time. Currently I am tutoring 3 students from E...

Want language exchange: Chinese for English by meg on 2011-12-21
Hi, I am Meg. Having been working in Beijing for decades, now I need to practice my oral English. If you want to study Chinese or you need a guide in this city (since Chinese spring festival is coming), why not contact me? I am quite familiar with Chinese culture. Please send mail to me: meglihe#yahoo.com (pls replace "#" with "@")....

Better Chinese,Better life!Learn Chinese in shanghai ! by victoria on 2011-11-15
Most efficient Chinese teacher in Shanghai Hello! This is Victoria in Shanghai .I have been a Mandarin teacher for more than 6 years, I love my job; I enjoy the process of teaching foreign students . Are you looking for an experienced Chinese teacher ? Do u want to learn more about Chinese culture ? Do u want to exchange languages and make friends wiht Chinese? What can i do for u : ※Teach u Chinese in a fast funny way and at a reasonable price ※Introduce u a FREE language exch...

mandarine tutor by Jasmine on 2011-11-06
I'm a university teacher, teaching history in english for foreign students in a medical university in Beijing. Now I want to find a part time job here. If u live in Beijing and want to learn mandarine, send me E-mail:)shuxuewang@gmail.com...

Learning Mandarin by Charles Liu on 2011-10-14
SINO is a Mandarin Language Training Center located conveniently in the Futian District of Shenzhen. We would like to offer the best services for you to live in Shenzhen, Our aim is provide the best and professional Chinese teacher for foreigners.We are proud to offer,FREE OF CHARGE,10 Hours of Mandarin Chinese Lessons to foreigners.After 10 Hours later if you are satisfied or enjoy your class you can choose your private tutor.Want more details,Please call or email Charles Liu to see how IMCPI ...

Experiencd Chinese Tutor and Guide in Shanghai by Aurora on 2011-10-09
I am a full-time, experienced Chinese tutor and guide in Shanghai, professional, patient, skillful, and easy going. My lessons are specifically designed to match each student's unique needs. Good ability to create a basic curriculum for beginners, intermediate, and advanced students. My office is near Jiangsu Road, subway Line 2, and close Zhongshan Park. Demo class before making up your mind. Please feel free to reach me. Thanks. 9:30am-15:30pm , Mon-Fri, At teacher's office, RMB68/hour 9:3...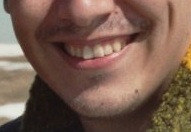 Study Chinese in Kunming Mei's Mandarin School,Student Visas + Semester Fee Special Offer 3680RMB by meismandarin on 2011-09-05
Kunming Mei's Mandarin School Student Visas + Semester Fee Special Offer 3680RMB + Great Teachers + Free Tutoring = Your Best Study Choice Kunming Mei's Mandarin School Focusing on making Chinese communication easier 学习签证Student Visa 基础汉语General Chinese Courses 商务汉语 Business Chinese 实用汉语口语Daily Oral Chinese HSK培训 HSK training program Easy steps to Chinese To celebrate the 10 Year Anniversary of Robert's Sc...